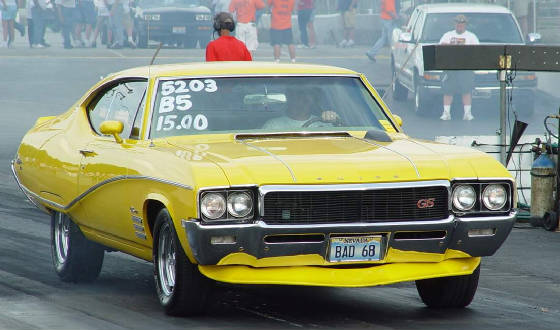 Full bodied with A/C and 2.73 rear axle ratio. Capable of high 13 second quarters.
If Buick had made a GSX in 1968, this would likely be the result save the side molding and fender skirts. The car started life as a simple Custom Coupe with 350ci V8 with chrome trim and fender skirt option. During the restoration, I forgot to instruct that the side molding and custom emblems be removed. In the end, I like it even better because it's unique. That's why I call it a 1968 Buick Skylark GSX 455 "Custom."

I am the third owner of the car and bought it from my father when I was 18 years old. To this day he retains first buy back option per the bill of sale. Dad would never give me anything but he would give me a deal and he did not want me flipping the car at his expense. Smart guy my dad!

Join me on my trip to the 25th Anniversary Buick Gran Sport Nationals in Bowling Green, KY, May 2005. Just click the link and enjoy the ride. What a trip it was!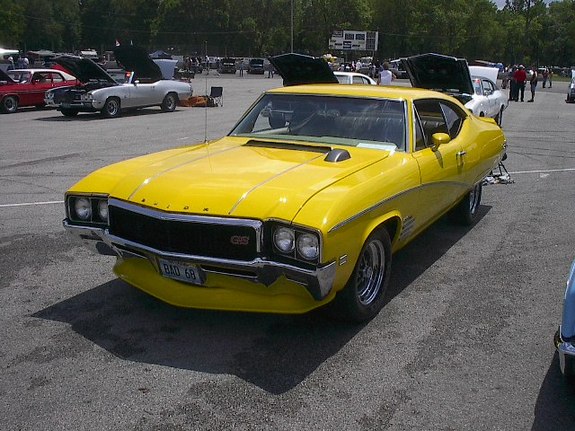 Looking pretty in Bowling Green, KY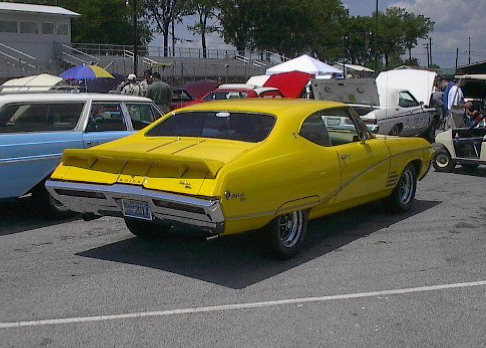 The rear spoiler really works at speed.